Top 75 Tracker Free FOSS Apps
(FDroid & Aurora Store)¶
Last updated: May 2022. For intermediate users. Some tech skills required.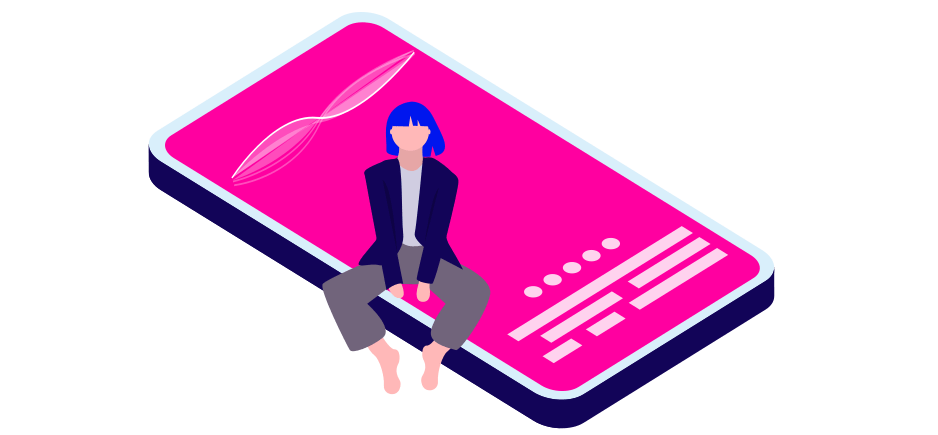 Alternative app store¶
| App store | | Description |
| --- | --- | --- |
| | F-Droid | If you are the proud owner of an Android phone (including CalyxOS or LineageOS), have a look at F-Droid! It's a Google Play Store alternative exclusively hosting free and open-source applications. Installing and keeping F-Droid up to date should be pretty straight forward. More detailed instructions below. |
| | Aurora | Not all useful Android apps are FOSS, tracker-free or available on F-Droid. That doesn't necessarily mean they are bad for your privacy. It also doesn't mean you have to use Google's Play Store to get them. Install the Aurora store apk instead, an alternative app store where you can download, update or search for apps without a Google account. |
| | Fossdroid | Android market place similar to F-Droid, promoting free and open source apps on the Android platform. |
Show me the step-by-step guide for F-Droid

| Steps | Instructions |
| --- | --- |
| F-Droid Download | Open up your phone's browser, navigate to F-Droid's website and download the .apk file. |
| Allow installation from unknown sources | Open the downloaded .apk file. Your phone should prompt something like "For your security, your phone is not allowed to install unknown apps from this source". To temporarily allow installation from unknown sources, click on Settings ‣ Allow from this source. |
| Install F-Droid app | Leave the settings page and click on Install. |
| Forbid installation from unknown sources | Browse to your phone's Settings to disable installation from unknown sources. Depending on your phone, this option might be located in Settings ‣ Apps & notifications ‣ Advanced ‣ Special app access ‣ Install unknown apps. Select your browser or file manager and disable the option Allow from this source. |
| Launch F-Droid | After the first launch, F-Droid will update the software repository. That's the list of all the software packages available on F-Droid. This update can take a while, be patient. |
| Enable automatic updates | Navigate to F-Droid's Settings page and enable the options Automatically install updates as well as Show available updates. |
| Manually update FDroid repo | Back on F-Droid's home screen, swipe down to refresh all repositories. |
Can I install F-Droid or FOSS apps on my iPhone?

Owners of iOS devices are out of luck. Apple's walled garden makes it practically incompatible with mobile FOSS apps. Under the pretext of security, Apple's use of copyright lock and access control forecloses any tinkering, jail-breaking, repairing or diagnosis on iOS devices. Apple — not the user — gets to decide what content can be accessed, what apps can be installed and when the device needs to be thrown away.
FOSS browser¶
| FOSS application | | Description |
| --- | --- | --- |
| | Firefox | Fast, secure and private browser. Caution: 3 trackers (Adjust, LeanPlum, Google Analytics). |
| | Tor browser | Tor browser for Android. Blocks trackers, defends against surveillance, resists fingerprinting, encrypts internet traffic. Caution: 3 trackers (Adjust, LeanPlum, Google Analytics). |
| | FOSS browser | Simple and light weight browser. Tracker free. |
| | Fennec F-Droid | Privacy-focused version of Firefox. It's focused on removing any proprietary bits found in official Mozilla's builds. Remark: Exodus Privacy reports 2 trackers (Adjust, LeanPlum). However, according to the development team, this is a false positive: the tracker libraries were replaced with "stubs", meaning that they have been replaced with code that does nothing. |
| | Mull | Hardened fork of Firefox for Android, developed by the DivestOS team and based on the Tor uplift and arkenfox-user.js projects. Mull comes with tracking protection (per-site data isolation) and fingerprinting protection, supports the content filter uBlock Origin, and receives regular security updates. Remark: Exodus Privacy reports 2 trackers (Adjust, Mozilla Telemetry). However, according to the development team, this is a false positive: the tracker libraries were replaced with "stubs", meaning that they have been replaced with code that does nothing. |
| | Bromite | Chromium browser, including ad blocking and enhanced privacy. Not available on F-Droid. |
| | Webapps | Turns your favourite mobile websites into secure apps. Tracker free. |
Secure messaging¶
| FOSS application | | Description |
| --- | --- | --- |
| | Signal | Fast, simple and secure messaging. End-to-end encrypted text, voice, videos, documents, pictures. Open source, no ads. Tracker free. Caution: requires your phone number. |
| | Element | Open source client for the matrix protocol. Matrix is an network for secure, end-to-end encrypted, decentralised communication. Can be run off self-hosted servers. Tracker free. |
| | Briar | Open source messenger. Peer-to-peer (does not rely on central servers), end-to-end encrypted, minimal exposure of information. Uses Tor. Tracker free. |
| | Jami | Open source messenger. Peer-to-peer (does not rely on central servers), end-to-end encrypted. Tracker free. |
| | Conversations | Open source client for the XMPP protocol. Secure and decentralised communication. Can be run off self-hosted servers. Tracker free. |
| | Jitsi | Video & audio conferencing solution. Open source and encrypted. Tracker free. |
Alternative social media¶
| FOSS application | | Description |
| --- | --- | --- |
| | Tusky | Lightweight client for Mastodon, a free and open-source social network. Twitter alternative or Facebook alternative. Part of the Fediverse. Tracker free. |
| | Pixeldroid | Client for Pixelfed, a free and open-source Instagram alternative. Part of the Fediverse. Tracker free. |
| | Lemmur | Client for Lemmy, a free and open-source Reddit alternative. Part of the Fediverse. Tracker free. |
| | Friendica | Client for Friendica, a free and open-source Facebook alternative. Part of the Fediverse. Tracker free. |
| | Funkwhale | Client for Funkwhale, a free and open-source Spotify alternative or YouTube alternative. Part of the Fediverse. Tracker free. |
| | RedReader | FOSS client for reddit.com. No ads. Tracker free. |
| | Infinity for Reddit | FOSS client for reddit.com. No ads. Tracker free. |
Email encryption¶
| FOSS application | | Description |
| --- | --- | --- |
| | Protonmail | The world's largest secure email service, developed by CERN and MIT scientists. Open source and protected by Swiss privacy law. Tracker free. |
| | Tutanota | Open source email application. Dark theme, encryption, instant push notifications, auto-sync, full-text search, swipe gestures, etc. Tracker free. |
| | K-9 mail | Open source email application. Supports POP3 and IMAP, but only supports push mail for IMAP. Tracker free. |
| | Librem mail | Open source email application. Encryption, multiple accounts, fork of K-9 Mail. Tracker free. |
| | Simple email | Open source email application. Privacy friendly, encryption, multiple accounts, two way sync, offline storage, dark theme, search on server, simple design. Tracker free. |
RSS & online radio¶
| FOSS application | | Description |
| --- | --- | --- |
| | Feeder | Open source RSS feed reader. No need for an account, offline reading, background synchronisation, notifications. Tracker free. |
| | Flym | Open source RSS reader. Tracker free. |
| | AntennaPod | Advanced podcast manager and player. Provides instant access to millions of free and paid podcasts, from independent podcasters to large publishing houses such as the BBC, NPR and CNN. Tracker free. |
| | RadioDroid | Listen to online radio stations. Tracker free. |
Maps & travel¶
| FOSS application | | Description |
| --- | --- | --- |
| | Osmand | Open source app for online & offline maps and navigation. Tracker free. |
| | Organic maps | Open source app for offline maps and navigation. Maps.me fork. Tracker free. |
| | Transportr | Open source app for public transport time schedules in Europe and overseas. Caution: 1 tracker (mapbox) |
| | Split it easy | Open source app to manage group expenses. Tracker free. |
Multimedia software¶
| FOSS application | | Description |
| --- | --- | --- |
| | Open camera | Feature rich camera app, including auto-stabilisation, multi-zoom touch, flash, face detection, timer, burst mode, silenceable shutter, and many more. Tracker free. |
| | Simple gallery | Highly customizable offline gallery, requires no Internet access to protect your privacy. Organise and edit photos, recover deleted files, protect and hide files and view a huge variety of different photo and video formats including RAW, SVG and much more. Tracker free. |
| | Simple music player | Music player, easily controllable from the status bar, the home screen widget or by hardware buttons on your headset. Fully open source, contains no ads or unnecessary permissions. Fully customizable colors. Tracker free. |
| | Newpipe | Lightweight YouTube app, without proprietary API or Google's play services. Also supports PeerTube. Tracker free. |
| | Thorium | PeerTube is a decentralised video hosting network, based on FOSS. Tracker free. |
| | Free tube | Open source YouTube app for privacy. Not available on F-Droid. |
Productivity apps¶
| FOSS application | | Description |
| --- | --- | --- |
| | Document viewer | View various file formats, including pdf, djvu, epub, xps and comic books (cbz, fb2). Tracker free. |
| | Libre Office viewer | View docx, doc, xlsx, xls, pptx, ppt, odt, ods and odp files. Tracker free. |
| | Simple notes | Fully open source offline text editor for Android, without ads or unnecessary permissions. Customizable colors and widget. Tracker free. |
| | Notepad | Simple open source text editor for Android. Tracker free. |
| | Carnet | Powerful open source note taking app, with sync capabilities (incl. NextCloud) and online editor. Tracker free. |
| | Markor | Open source text editor with markdown support. Tracker free. |
| | Joplin | Open source, encrypted note taking app, with sync capabilities (incl. NextCloud). Tracker free. |
| | Standard notes | Free, open source and completely encrypted notes app. Tracker free. |
| | Simple calendar | Fully customizable offline calendar to organise single or recurring events, birthdays, anniversaries, business meetings, appointments, etc. Daily, weekly and monthly views available. Fully open source, no ads or unnecessary permissions. Customizable colors. If you host your own server, this app can be used to manage and synchronise calendars. Tracker free. |
| | Etar | Material designed open source calendar. Works with online calendars. Free, open source and without ads. Tracker free. |
| | Simple contacts | Simple app for creating or managing contacts. Fully open source, no ads or unnecessary permissions. Customizable colors. Contacts can be stored locally on devices only, or synchronised with the cloud. If you host your own server, this app can be used to manage and synchronise contacts. Tracker free. |
| | Open contacts | Open source contact app. Tracker free. |
| | OpenTasks | Open source task manager. If you host your own server, this app can be used to manage and synchronise tasks. Tracker free. |
| | Tasks.org | Open source task manager. If you host your own server, this app can be used to manage and synchronise tasks. Caution: 1 tracker (OpenTelemetry). |
| | Davx5 | Open source client to synchronise contacts, calendars and task lists. Can be used with a self-hosted server or a trusted hoster. Tracker free. |
| | Simple calculator | Fully open source calculator, without ads or unnecessary permissions. Customizable colors. Tracker free. |
| | Simple clock | Clock, alarm, stopwatch, timer. Fully open source, no ads or unnecessary permissions. Customizable colors. Tracker free. |
| | Simple alarm clock | Open source alarm clock with powerful features and clean interface. Tracker free. |
| | Quick dic | Offline dictionary. Tracker free. |
Password manager¶
| FOSS application | | Description |
| --- | --- | --- |
| | Keepass DX | Secure and open source password manager. Tracker free. |
| | andOTP | Free and open-source application for two-factor authentication. Tracker free. |
| | Free OTP | Open source two-factor authenticator. Tracker free. |
| | Aegis | Free, secure and open source two-factor authenticator. Tracker free. |
File storage¶
VPN¶
| FOSS application | | Description |
| --- | --- | --- |
| | Open VPN | If you host your own server, this app can be used to establish a VPN connection. Tracker free. |
| | Proton VPN | Secure and (partially) free VPN. Claims not to log user activity. Features encryption, Swiss privacy laws, DNS leak protection, kill switch and more. Tracker free. |
| | Mullvad VPN | Secure VPN, claims not to log user activity. Subscriptions start at around €5/month. Mullvad accepts anonymous payments and requires no email to sign up. Tracker free. |
Open source keyboard¶
| FOSS application | | Description |
| --- | --- | --- |
| | Florisboard | Open source keyboard, multi-language support, gesture support, night mode, theme support, privacy friendly. Tracker free. |
| | Anysoft keyboard | Open source keyboard, multi-language support, voice input, gesture support, night mode, theme support, privacy friendly. Tracker free. |
| | Simple keyboard | Open source keyboard. Tracker free. |
| | Open board | Open source keyboard. Tracker free. |
| | Hacker's keyboard | Open source keyboard with separate number keys, punctuation in the usual places, and arrow keys. Tracker free. |
Other apps¶
| FOSS application | | Description |
| --- | --- | --- |
| | Exodus | Find out which trackers and permissions are embedded in your apps. Tracker free. |
| | Zim launcher | Free, open source launcher app, without ads. Tracker free. |
| | Lawnchair 2 | Free and open source launcher. Customise icon size, labels, rows, columns, icon packs, notifications, and much more. Tracker free. |
Support¶
For further details or questions, refer to: