Protect Your Online Privacy
With Free & Open Source Software¶
gofoss.net wants to make free and open source (FOSS) privacy tools accessible to all. This includes people with limited time or no inclination to tinker, as well as experts keen to learn more about cyber security & privacy.
This guide is 100% free and open source – no ads, no tracking, no sponsored content. It should be of interest to those of you who:
own an iPhone, Android device or a computer running Windows, macOS or ChromeOS
browse the web with Chrome, Safari or Edge
socialise on Facebook, Twitter, WhatsApp, Tiktok or Snapchat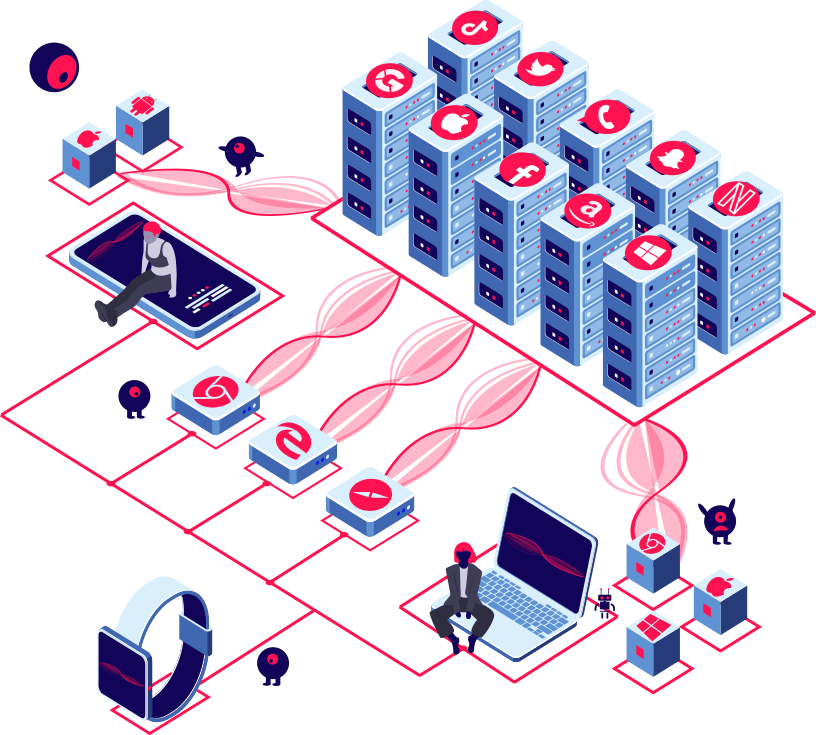 What is Surveillance Capitalism?¶
Did you know that all companies behind the above mentioned services are part of the so-called Surveillance Capitalism? In a nutshell, this term describes an economic system centred around technology monopolies which harvest private user data to maximize profit.
Don't see any issues with that? Well, Surveillance Capitalism actually threatens the very core of our societies. It gives rise to mass surveillance, polarizes the political debate, interferes with electoral processes, drives uniformity of thought, facilitates censorship and promotes planned obsolescence. Tackling those issues requires comprehensive changes to our legal systems and social conventions.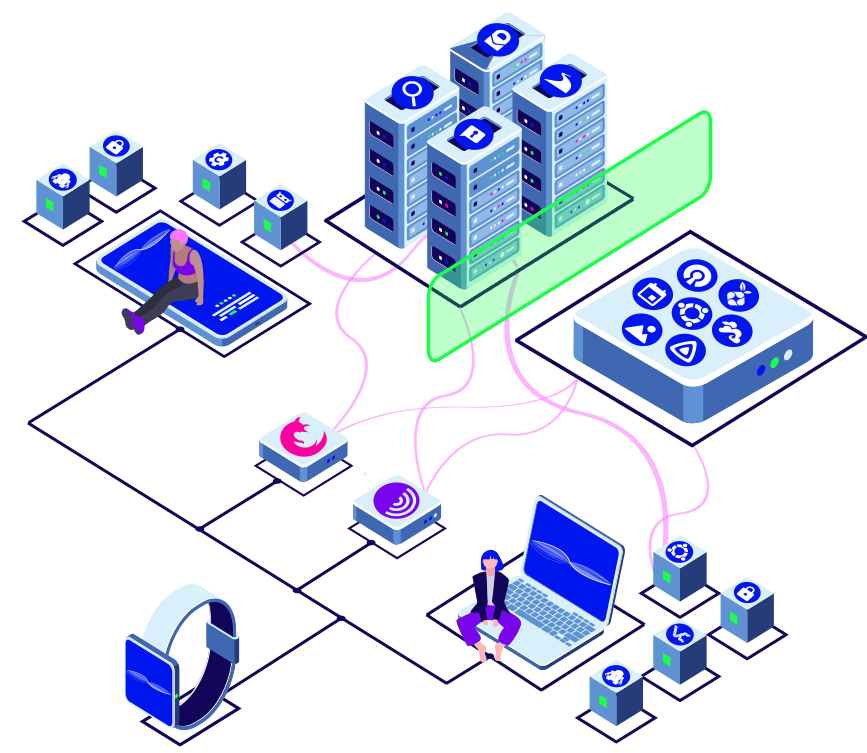 How to be safe online with FOSS?¶
Meanwhile, there's a lot you can do to own your data, protect your privacy online and claim your right to repair. For example, start using free and open source software, also referred to as FOSS. This empowers you to browse, chat and work online without anyone collecting, monetising or censoring your data. Or forcing you to buy new devices every other year.
There is no one-click solution, switching to free software is a process. This online privacy guide takes one step at a time, starting with the basics before diving into more advanced stuff. It systematically favours free and open source software which excels at one specific job over proprietary all-in-one bloatware. Take a look under the hood and adopt, reject or customise any privacytools that fit your needs.